Angry Birds Asian Challenge
The Angry Birds Asian Challenge was a competition held by Finnair, a Finnish airline. Contestants would submit an application explaining why they were the biggest Angry Birds fans. The top 8 winners won a ride on a customized Airbus A340 plane that was decorated with Angry Birds images.

The winners competed playing Angry Birds at an altitude of 10 kilometers (33,000 feet) on a flight from Helsinki to Singapore on September 20, 2011 on what was billed as the "longest ever flight of Angry Birds."

An animated video for the competition can be seen here: http://www.youtube.com/watch?v=POwyBCzXRCk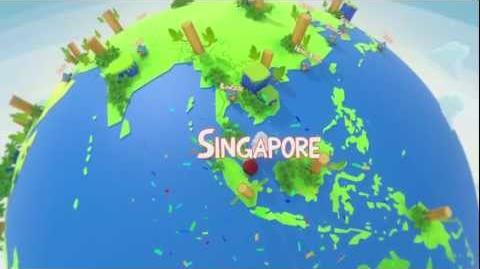 The Web site for the competition can still be seen here:
http://finnair.inoob.fi/angry-birds/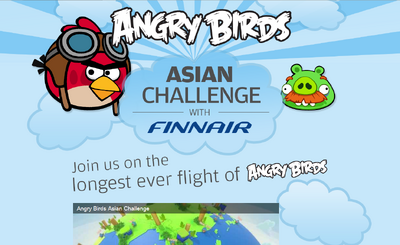 Images of the modified plane and winners can be seen on the Finnair Facebook site here: http://www.facebook.com/Finnair

The competition is notable for creating two new images of the Red Bird in different flight-themed outfits.
Community content is available under
CC-BY-SA
unless otherwise noted.