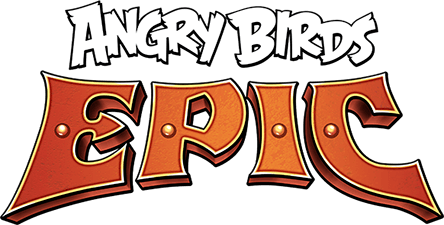 Since the game was released, this is the list of Angry Birds Epic updates with new levels, bug fixes, and many more.
Version 2
Version 2.5.1 (November 20, 2017)
New Feature
Be the first to reach the new player level & Bird Mastery cap of 90.
The vets only challenge: Level 80+ birds, go explore two brand new Chronicle Caves revealed from the grounds.
Pig power levels in the Chronicle Caves have been adjusted.
New potion recipes for high level players are now available for a swine test.
Updated the game's infrastructure to improve performance and stability.
Minor Changes & Improvements
For arena: Claim your double score. We reactivated the video ad option in the battle result screen
The Challenger Witch's magic banner healing ability has increased from 5% to 15% of damage dealt by Matilda in a turn.
The Challenger Stoneguard's passive ability is fixed. Damage dealt will now properly increase by 15% for every 30% HP lost. (maximum damage boost = 45%)
The All-Star Cannoneer's passive ability will now properly increase damage by 10% for every 20% HP lost. (maximum damage boost = 40%)
The difficulty in normal event battles and Chronicle Cave stages for players on Level 30 and higher got slightly reduced.
Added a new "more games" button to the world map menu.
Event teaser screens now properly show whether you can win a Premium Class or a Class Upgrade as main reward.
Bugs Fixes
The issues that go you stuck at loading balancing after updating the game got busted and finally fixed.
Legit players won't be flagged as cheaters accidentally when doubling their event points through watching a rewarded video ad.
Fixed several visual glitches on the world map and in the bird manager.
The Cauldron and Anvil icons do no longer disappear in the shop offer.
Note to Android players
Version 2.5.0 is the last version of Angry Birds Epic supporting devices running Android 4.1, 4.2 and 4.3 to improve the quality of the game for the great majority of players.
Version 2.4.0 (October 17, 2017)
New Feature
New Classes - Halloween themed:

Pumpkin Paladin
Haunted Rainbird
Mummy Priestess
Bogey Berserk
Scarecrow Skulkers
Minor Changes & Improvements
Golden Pig's dubious off-days are over. Find the fair-weather friend back at the beach theatre to reward you for watching videos.
The balancing for all upcoming mini-campaigns got tweaked for good
New loading screen: Halloween splash art
Your Player ID is now visible in the Initial Loading Screen and Player Profile section in the Bird camp.
Bugs Fixes
Tackled another problem, that caused troubles with the player profile and negatively affected game performance.
To prevent crashes in the arena camp or the arena reward screen, some technical adjustments and also removed the rewarded video option.
Fixed a problem that left the arena in an unresponsive state after ending the season or claiming the reward after an arena turn.
Improved the reward screen after unlocking the chest in the arena.
Removed a blocker in the tutorials in the Cobalt Plateaus.
The tool-tips for all Mercenaries are now displayed correctly
Fixed some graphical glitches in the Ancient Relic screen
Bugs Discovered
Some users have being false-flagged as cheaters during events
Performance issues
Version 2.3.0 (September 27, 2017)
New Arena Features
New Arena reward system: now, you can collect points throughout the whole season to unlock mighty rewards
New Classes - Challenger (only available for Arena players):

Stoneguard
Illusionist
Witch
Frost Savage
Treasure Hunters

Arena upside down: Reworked the Arena Camp to improve navigation & overview.
Minor Changes & Improvements
Removed the totem from the arena camp – you can still access messages & friend list from your bird camp.
Replaced the free roll on your friends Golden Pig Machine with a daily free spin on your own Golden Pig.
Remember, remember! The battle preparation now saves if you played hard mode at dungeon or world boss battles before
New loading screen: Fall seasonal splash art
Bugs Fixes
Loading balancing has been fixed
Your battles won't freeze occasionally after activating auto battle.
Fixed a problem that increased the size of the player profile unnaturally, increasing loading times and causing lags on the world map. The few players who couldn't even save progression anymore due to the bug will not see this issue happen anymore.
Bugs Discovered
Lagging issue.
No Golden Pig on the map for a while (confirmed on v2.4.0 update)
Version 2.2.0 (August 22, 2017)
New Class Upgrade System
Starting with Legacy Upgrades - now available as Event rewards.
Head start: Claim your free Legacy Tricksters from your mailbox.
Added 5 All-Star Upgrade Classes
Players can now win Upgrades for classes they do not own yet.
Improved Bird Manager Screen
You can now directly buy all unlocked classes in the bird manager
Mastery Level and Power Level are now displayed next to the base stats of your birds
Updated tool-tips for birds and classes
Updated animations
Bird Camp Update
Moved the stars collection to the totem.
Added a new "Class Collection Overview" that shows all available Classes and Class Upgrades.
Removed unnecessary game progression overview.
Small adjustments to the camp layout.
Toons.TV was removed from the game, the theater on the cobalt plateaus is under construction and will return with a new program.
Balancing updates & improvements
All event teaser screens got updated.
Updated story mode balancing, so battles don't get too hard when you are Level 35 and higher.
Updated visuals for the item blueprints in the world shops.
Scrolling speed in the Chronicle Cave got improved.
Increased the animation speed of your friends using your Golden Pig Machine.
Small improvement for the class and upgrades tab in the shop. Added colors for better readability.
Improved balancing for all event types, including the sometimes wrongfully displayed Pig Power Level.
Bug fixes
A lot of bugs fixed.
Arena: The soothing emblem (reducing rage on attack) is now working properly and reducing the rage of the attacker, not of the player.
Fixed the popup for buying more Friendship Essences when trying to re-roll event result with insufficient funds (was blocking in v2.1.5) and a couple of more shop and offer related bugs.
Bugs Discovered
Known issues
Lagging issue.
Slow loading balancing; A map takes so long to load more than 30 seconds or 1 minute.
Sometimes the game doesn't save your process; autosave issue.
Game crashes.
Version 1
TBA