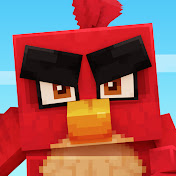 Angry Birds Gaming is a YouTube channel that was created on the 24th of January 2022 and is being used to upload Angry Birds-related gaming content and the channel. The channel was teaser throughout the Angry Birds Facebook accounts on February 15th, 2022 and teased on the Angry Birds Twitter on January 16, 2022. However, the channel was eventually found roughly 5 hours before the official teaser was posted to Twitter.[1][2][3] The channel was later publicly announced on YT and Twitter on March 1st and 4th, 2022.[4]
Content
The channel focuses on uploading YouTube Shorts of either game trailers, employee Q&A, gameplay or more. Each video is around 20 to 50 seconds long in length.
Channel Description
Welcome to the official YouTube channel dedicated to our amazing Angry Birds games! This is the place for Angry Birds game news, livestreams, Q&As with game developers, and much more. Since our groundbreaking and ever-iconic launch in 2009, our Angry Birds games have been downloaded over 5 BILLION times, and they have been played everywhere on earth – even in space! Make sure to subscribe for the latest Angry Birds games news and updates!
Gallery
Channel Icons
Channel Banners
Others
Videos
Trivia
The Video "So did you tell your mother that we are back? -AngryBirdsClassic" got removed for some unknown reason.
Sources & References
Sources:
References: