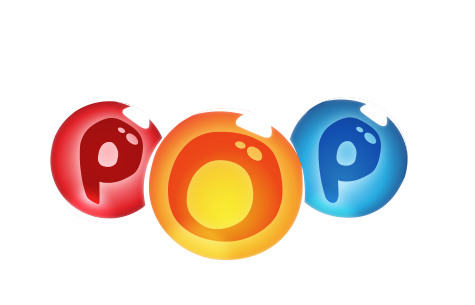 Since the game was released, this is the list of Angry Birds POP! updates with new levels, bug fixes, changes in the game appearance and more.
Mobile
Version 3
Version 3.6.0
New Features
Collect the Eggs was added.
Willow will be returning as a guest star from April 21 - April 24 2017.
In the refilling streak screen choosing Willow, her splash pop ability description was from Matilda's old flock pop.
Bugs Resolved
Facebook data sync was fixed.
Version 3.5.0
Bugs Discovered
The Blues voices are missing.
Version 3.4.0
Bugs discovered
When the game attempt to sync the game progress, it does forever to sync the data. When the latest game was installed, the game will search for an update, causing an update loop. It was fixed.
Version 2
Version 2.28
A total of 60 areas where added, every week will unlock the remaining 40, being 20 in a week.
Version 2.26
A new time-limited bird, Phantom Bird, was available for a limited time for 2 weeks.
Version 2.24
A new area Homhock Holmes was added, with new 40 levels, totaling 1145 levels.
The Adventures of Hamhock Holmes: Collect clues in very level to get rewards.
Willow was removed and replaced with Matilda in Free the Hatchlings.
Poppy was removed and replaced with Bomb in Beat the Clock.
Version 2.23 (August 31, 2016)
Gale was removed in defeat boss levels by King Pig, and was available for a limited time.
A new episode was added: A Song of Eggs and Bacon with 20 new levels.
In-game bonus for the Samsung Galaxy Note 7 users.
Version 2.22 (August 18, 2016)
A new area was added: Baconheart with 20 new levels and new daily tasks.
Shakira bird was removed from the map.
Version 2.21.4
Version 2.15.2
Version 2.19
Version 2.18.2
Version 2.13.2
Version 2.10.0
Version 2.8.6
Version 2.7.4
Version 2.18.2
Version 2.1.2
Version 1
Version 1.8.0
Version 1.7.4
Version 1.6.4
Version 1.4.30
Red was added into the game for a limited time of 2 weeks.
Version 1.1.16 - Easter Update
The game was updated with the Easter icon.
New Splash Fruit was added.
Bug fixes.
Number of bees on the playing field was reduced to 3.
It has a total of 75 levels with 5 areas.
Version 1.0.16 - Worldwide Release
First game version launched in the App Stores worldwide.
Version 0
Version 0.X (unknown)
The game was soft launched in an early stage.
It had 4 bees on the playing field.
It has a total of 61 levels with 4 areas.
Facebook
Version 1
Version 1.18.1
Added a another notice that the game will be officially be closed down on December 21, 2016.
Version 1.18.0
Updated with 1105 levels and added notice informing the shutdown of the game on Facebook.
Bugs Discovered
Gale was removed and replaced by King Pig, however, there were still Gale's voices left behind.
When showing the mode type in the King Pig mode gameplay, it is in Drop the Pigs.
Version 1.17.0
Bugs Discovered
Both of the map music and the level music played together when attempted the level.
Version 1.14.0
Added Mighty Eagle Eye Booster.
Version 1.13.0
Coming soon.
Community content is available under
CC-BY-SA
unless otherwise noted.