King Pig has stolen the Eggs, and there's no way to retrieve them, ever!'

This article contains information about an abandoned project.
The content of the article or this section may have been scrapped during development from the game, or other Angry Birds medias.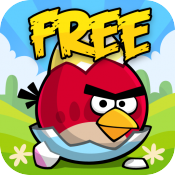 Angry Birds Seasons Free was the free version of Angry Birds Seasons, released on January 6th, 2011.
Notes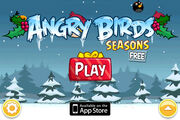 It had 3 levels for both 2010 episodes and each of all 2011 episodes, except for Summer Pignic, Moon Festival, Ham'o'ween, and Wreck the Halls. This can also be seen in other free versions of the AB games. There aren't any Golden Eggs and there are no links to animations and/or trailers. The iPad version is called Angry Birds Seasons HD Free. As it was outdated and didn't recieve an update after Easter Eggs, it was removed at some point in 2013.
Template:Games