Template:Theme InfoboxBirdday Party 18-10 (or Birdday Party Cake 2 Level 10) is the tenth level of Birdday Party.
Strategy
Fire the Blue bird through the vertical ice block in the top-left of the structure. At the least, this should pop one pig and disrupt the stability of the tower. Next, loft a Boomerang bird over the structure and spin it into the small hut in the bottom-right corner, popping the two pigs there. Finally, loft another Boomerang bird and spin it into the wooden support leg on the right side of the main tower.
Video Walkthrough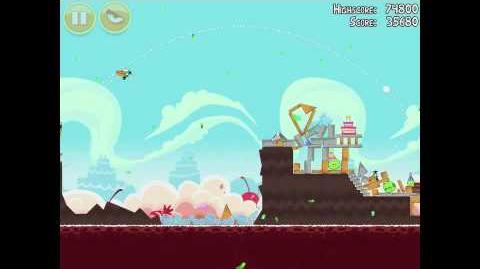 Community content is available under
CC-BY-SA
unless otherwise noted.