Cutscenes
Before retrieving the first egg
Prince Porky is here but he is scared because the birds are also here. So he calls Wiz Pig for help. The birds were briefly scared when Wiz Pig makes him bigger and goes away. The birds then become very angry.
After retrieving the first egg
After the birds got the eggs, Wiz Pig was surprised and looks at the Chronicle Cave, a light turns on for getting the first egg and if they rescue all the five eggs, the Chronicle Cave will be open. So Wiz Pig was angry and runs away with the four eggs to the Desert Pig Castle. Meanwhile, Prince Porky and Monty are getting away with the Golden Pig Machine.
Pigs
Unless stated otherwise, there is only 1 of each type of enemy. Each enemy's stats are shown below per wave.
Wave 1
The player has to engage 2 Rogues.
Wave 2
The player has to engage 4 Stick Pigs and 1 Pig Guard.
Wave 3
Wave 4
The player has to engage 3 Stick pigs and 1 Big Boss.
Wave 5
2 Royal Bombs are summoned every 2 turns:
Strategy
If you lose one bird in this battle, just continue playing until you lose, you will get 5 more Banana Juices as a consultation prize. In the fifth wave, you will attack Prince Porky again but Prince Porky's size will increase. Try to protect the birds and defeat Prince Porky just like in Cobalt Plateaus - 3; Prince Porky has more health and more damage and he can also call the Royal Bombs. He will also treat all damages dealt to him greater than 87 per attack as 87.
In Summary:
In this battle, you will mainly face Stick Pigs, Rogues, and a Brute. You will also fight Bird Catchers, and a new pig, Big Boss. Big Boss has the passive ability Incompetent Minions, which increases the damage by 25% for every KO'd ally (unless the ally was summoned beforehand), and he can command pigs to immediately attack random targets. Prince Porky will also appear, so be careful!
Wave 1: Rogue is not all that different from before, so beating him should be easy.
Wave 2: Lots of Stick Pigs and a Bird Catcher will appear, so just beat them normally.
Wave 3: Brute will come next, so beat him quickly.
Wave 4: Big Boss and 3 Stick Pigs will appear. Beat Big Boss first, as he poses a bigger threat than the Stick Pigs.
Wave 5: Prince Porky is easily stronger than before, and Royal Bombs will appear every 2 turns. It's best to beat him very quickly.
Gallery
Walkthroughs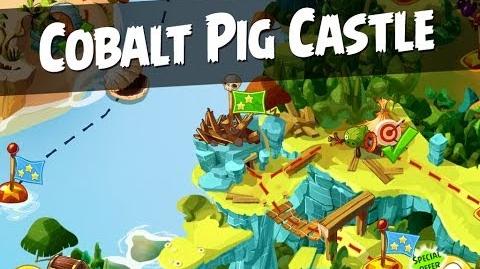 Community content is available under
CC-BY-SA
unless otherwise noted.