Danger Above 7-7(A.K.A Pig Donald's) is the 22nd level of Danger Above.
Strategy
Loft a Yellow bird over the main structure and into the vertical stone plank, popping both pigs on the right side. Launch the Black bird into the top-left pair of stone planks, blasting the main structure to the heavens. If necessary, lob a Yellow bird to take out the pig in the middle.
Video Walkthroughs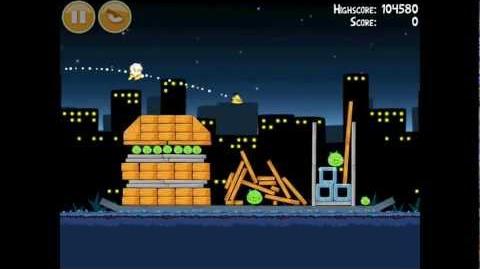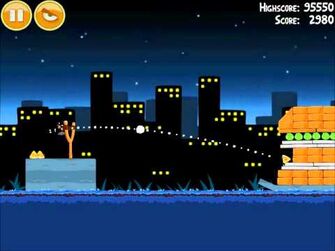 Community content is available under
CC-BY-SA
unless otherwise noted.