Donuts are objects and planet bases. They are donuts coated in pink frosting. They appear in the planet Utopia and other levels.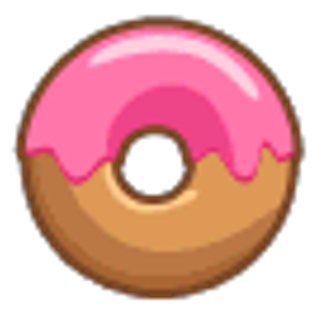 They also appear in Angry Birds. They appear in various places such as Theme 3-21 of Poached Eggs with the King Pig and in Birdday Party Cake 2 Level 15 on the far right.
Donuts can also be found in Angry Birds Seasons, two examples being Level 1-9 of Haunted Hogs and Level 1-12 of Easter Eggs.
They appear in Angry Birds Friends as well, including in the center of Level 6 of Week 191 in the Weekly Tournament, with two variations, the Donut Pig, that is the mix of a pig and a donut that acts as a enemy in the Pig Day Tournament and  the golden donut, that gives 5000 points when detroyed in the Junk Food Tournament .