Template:Epic Infobox Level Template:LevelIntroEpic
Pigs
The player has to engage 1 Guard Captain, 2 Soldier Pigs and 1 Pig guard. Each enemy's stats are shown below.
---
---
Strategy
Choose Matilda in Druid, Bomb in Pirate and The Blues in Tricksters. Heal with Matilda if the birds' health are not full and if they're full, attack with her. Then attack with the others (All attacks focus on the Pig Guard first, then the Solider Pig and then Guard Captain). Use the Rage Chili on The Blues when it is full. Repeat this over until you win or either lose.
In Summary
Pig Guard is really easy to defeat if you know what to do.
Walkthroughs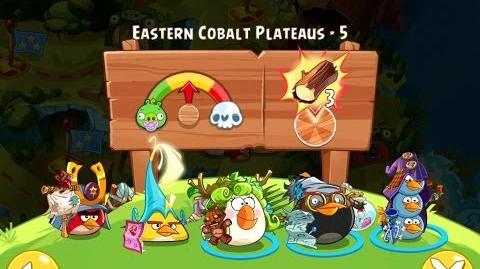 Community content is available under
CC-BY-SA
unless otherwise noted.