Eastern Sea - 1 is the first level of Eastern Sea. Meet the Marine Knight - this guard pig can tell the other pigs to attack one of your birds only. The guy is also ironclad, like all the other guards, so only a really strong attack will hurt him.
Pigs

Marine Knight

902
---

Ambush! - Charge: 2 turns. Commands all pigs to attack the same target. Lasts 2 turns.

Bash - Deals 112 damage.
Ironclad
- Passive: Ignores damage less than 88.
---

Guard Captain

1462
---

Smack - Deals 105 damage.

Alarm - All pigs receive 30% less damage. Lasts 3 turns.
Ironclad
- Passive: Ignores damage less than 88.
---

Soldier Pig x3

488
---

Bash - Deals 75 damage.

Stumble - The pig stumbles and does nothing. Stupid pig.
Strategy
Choose Matilda in Druid, Bomb in Cannoneer and The Blues in Spies. Heal with Matilda if the birds' healths are not full and if they're full, attack with her. Then attack with the other birds. Use the Rage Chili for Bomb if there are more than 2 pigs or for The Blues if there are only 2 or less pigs on the battlefield when it is full. Repeat this over until you win or either lose.
Walkthroughs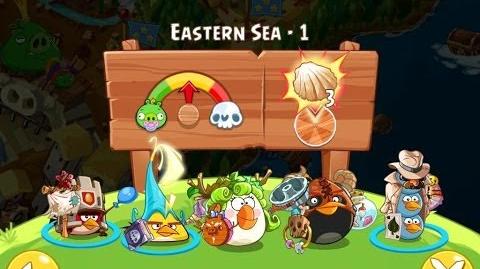 Community content is available under
CC-BY-SA
unless otherwise noted.