Fungi Pig
Fungi Pig is a pig that appears in the Halloween Tournaments of 2016 in Angry Birds Friends!.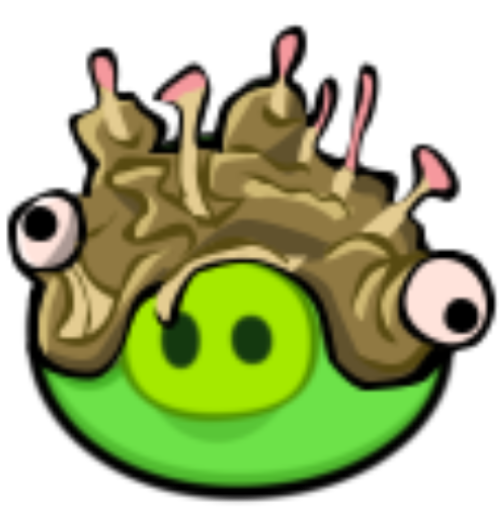 Appearance
They are pigs that were zombified by a flu, their heads are covered in mud and fungi and their eyes are popped, some other pigs have a peach fungus on them but they aren't so damaged.
Gameplay
In the tournaments they would appear in some of the levels, they aren't really new pigs but are normal pigs with fungus on, having the same strength as them. Some would pop from bushes in the Little Crops of Horror Tournament. 
v • e Pigs/Enemies
Game Introductions

Media Introductions

Others
v • e
Playable characters
• • ( • ) • () • • • • • () •
Non-playable characters
• • • • • Sonam Kapoor Bird • Matt Damon Bird • • • VIXX • • • • • • • • •
Enemies (Accessorized Pigs)
( • • • ) • • • • • • • • • • • • • • • • • • • • • • • • • • • • • • • • • • • • • • • • • • • • •
Materials and Objects
• • • • • • • • • • • • • •
Power-Ups
• • • • • • • • • • • • • •
Episodes

Other
Tournaments • Events • Star Cup • Bird-O-Matic • Ports (Mobile Port • Windows 10 Port) • Achievements • • • Angry Birds Shop • Gallery • Glitches • Unused Content • Version History • Angry Birds: Hatching a Universe