Golden Egg Level 15 is the 14th Golden Egg Level in Angry Birds.
How to Obtain
Go to The Big Setup 10-3. Destroy the duck between the two glass blocks. Use the Big Brother Birds to get it, since it's the only kind of birds you have.
Strategy
Aim at the 4 stone blocks on the left side of the house, causing the TNT to explode and the Small Pigs will pop the balloons. The falling TNT will pop the King Pig.
Video Walkthroughs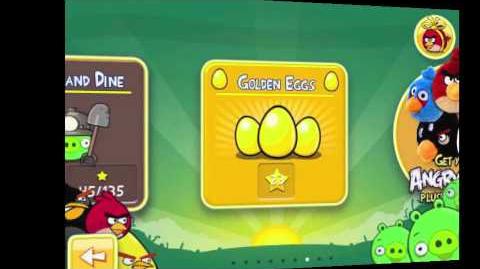 Template:GoldenNav