Golden Egg Level 3
Episode
Level Number
3
Birds Sequence
No. of Pigs
x2 x2 x1 x1
3-Star Score
: Pop all Pigs
Blocks
Unknown
Other features
Unknown

Previous

Next

Golden Egg Level 2
Golden Egg Level 4
Golden Egg Level 3 is the 3rd Golden Egg Level of Angry Birds.
How to Get It
Go to Theme 2-2. Destroy the beach ball with a blue bird. If it disappears, a golden egg will pop up.
How to Complete
Wait until all of the beach balls are bouncing at the maximum speed, then fire a Blue Bird anywhere into the structure. The beach balls will, if not shortly, eventually kill all pigs inside.
Triva
If you wait long enough the beachballs will kill all the pigs.
Video Walkthroughs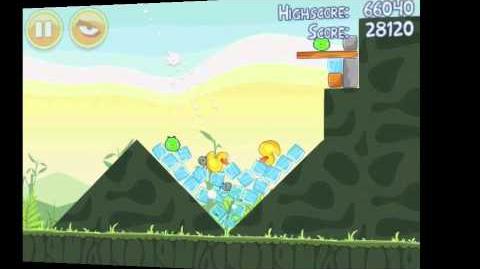 Template:GoldenNav