Golden Fields - 2 is the twenty-second level of Golden Fields in Angry Birds Epic. It is a normal stage. When this level is finished, the player may spin for 3 Shiny Sand.
Battle Hint
Key in "Hint Variable=" followed by either "Common Pigs", "Knights", "Pirates", "Pirates", "Wildlings", "Undead", "Ninjas", or "Special Enemy" to see the outcome.
Pigs
The player has to engage 1 Worker, 2 Farmers and 1 Foreman Pig. Each enemy's stats are shown below.. Each enemy's stats are shown below.
---
---
Strategy
First, protect all birds with Red and Matilda's secondary skills when their secondary skills have expired. Then, attack the Worker first, Farmer second, and Foreman last. Repeat this until you win or lose, but be careful! He will also activate Power Up, which can also increase attack power of all pigs by 30%.
In Summary:
Foreman Pig and the Bird Catchers are the rule-breakers in this battle, so take those down first.
Walkthroughs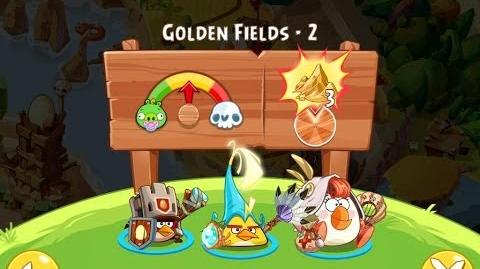 Community content is available under
CC-BY-SA
unless otherwise noted.