About
Halloween 2016 Tournament is an Angry Birds Friends tournament that happened in October to November 2016. It's divided into 3 episodes:
Little Crops Of Horror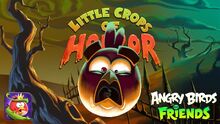 By the name, we can say it's a parody of The Little Shop of Horrors, this episode is filled with crop-related content, such as tomatoes, carrots, and pears. It also added the Fungi Pigs, pigs who have a flu-related to fungus. They appear from a bush if you destroy a Halloween pumpkin.
The Tournament started on October 13th and ended on October 20th 2016. It also happened a Halloween Mania, with the Freaky Fruits, Porkademic tournaments.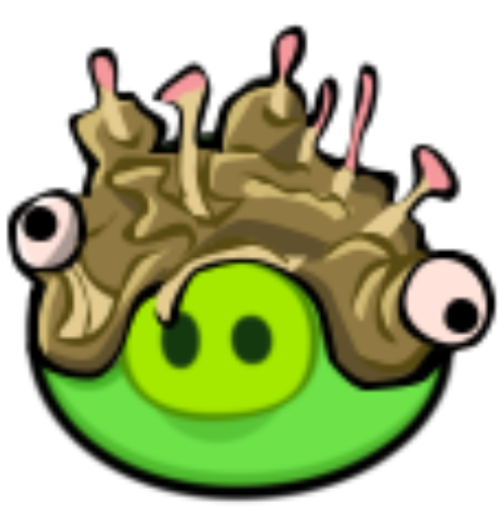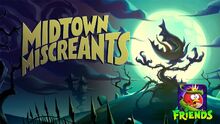 Midtown Miscreants
This time is happening a riot of Fungi Pigs. The pigs are armed with riot suits to defeat them. This tournament added vegetable cans, traffic lights, warning signs, riot suits, and many more things. In the background, there's a horrifying, enormous Killer Plant referencing Audrey II from Little Shops Of Horror.
The Tournament started on October 21st and ended on October 26th, 2016. It also happened in the 2nd tournament Pigapocalypse.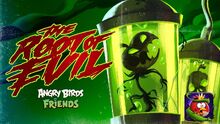 The Root Of Evil
The birds now are in the last part of the apocalypse, now in a lab, which a mad scientist creates horrible monsters, but the most terrible one... Hamagorgon! A big slimy monster that is the boss of the entire tournament and the one behind all this madness! You find him in the last week of the tournament on level 6. This tournament added slimy blocks, scientist wigs, and glasses, portals, etc.
The tournament started on October 27 and ended on November 6, 2016.
The Giveaway
The Official Angry Birds Friends Facebook Page was giving posters of the tournament for random winners that said about the Halloween costume that would wear, the opinion about the portals, etc.
Videos
Community content is available under
CC-BY-SA
unless otherwise noted.