Ham 'Em High 14-2 is the second level of the fourteenth theme of Ham 'Em High.
Strategy
Shoot the Big Brother Bird toward the left of the structure. After destroying one part of the structure with the Big Brother Bird, catapult Black Bird with the same shot. With some luck, a chain will clear all of the structure. If this not happens, shoot an another Big Brother Bird and clear the level.
Video Walkthroughs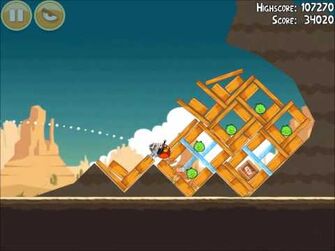 Community content is available under
CC-BY-SA
unless otherwise noted.