Template:Theme InfoboxMine and Dine 17-9 is the ninth level of the third episode of Mine and Dine.
Strategy
Lob a Yellow bird and speed boost through the left side of the right structure. The tower and boulder should topple leftward and destroy most of the left structure. Bomb above the TNT and ricochet the White bird into the stalactite above the far-right pig. Fire the Yellow bird horizontally to clear the pigs on the left side, and use the Red bird to the far-right if necessary.
Video Walkthrough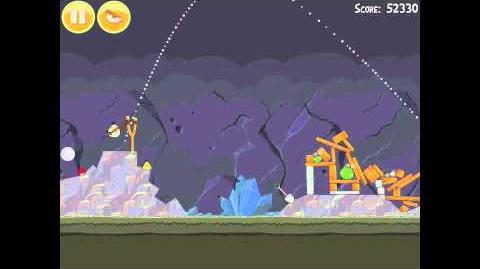 Community content is available under
CC-BY-SA
unless otherwise noted.