Pig Dipper 6-16 (Angry Birds Space)
Episode
Level Number
146
Birds Sequence
No. of Pigs
: x3 : x2
3-star Score
: 54,000 points
Previous
Next
Pig Dipper 6-15
Pig Dipper 6-17
Pig Dipper 6-16 is the 16th level in Pig Dipper.The objective of level 6-16 is to use the birds to eliminate all the pigs. Get at least 54000 points for 3 stars.
Difficulty
Gravitational field is pull the objects rather powerful, so the fortress can be hard to destroy.
Strategy
Send the first Blue bird under the westernmost structure. Send the next one south, very far south, barely within the gravitational field. This should take out the two remaining structures.
Walkthrough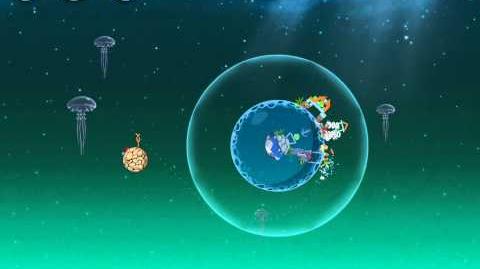 Angry Birds Space
Levels
Eggsteroids
Episode Key : Blue = Pig Bang; Cyan = Cold Cuts; Lightblue = Fry Me to the Moon; Pink = Utopia; Salmon = Red Planet; Lightgreen = Pig Dipper; Purple = Cosmic Crystals; RoyalBlue = Beak Impact