Template:Epic Infobox Level Slingshot Woods - 6 is the sixth level of Slingshot Woods. All that stands between you and the end of the woods are another batch of useless Pigmies. Take them out.
Pigs
You have to engage 3 Tiny Pigmies and 2 Pigmy Shooters. Each of their stats are shown below.
---
Strategy
Choose Matilda in Druid and any other birds in their latest class (headgear) (except Chuck). Heal with Matilda if the birds' healths are not full and if they're full, attack with her. Then attack with the others. Repeat this over until you win or either lose.
In Summary
You fought them before like 3 or so times, so you would know how to beat them, wouldn't you?
Walkthroughs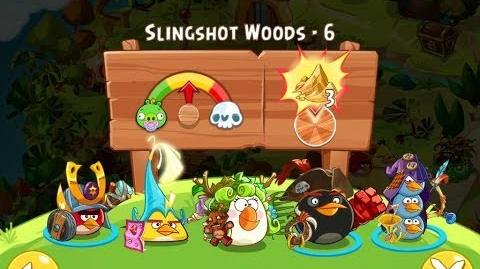 Community content is available under
CC-BY-SA
unless otherwise noted.