Snowy Peak - 1 is the first level of Snowy Peak. From here, you'll meet a new knight pig, the Ice Knight - a knight that control ice. He can deals damage and have a 45% chance to remove helpful effects, protect target by an ice barrier that absorbs 252 damage(Level 12), it means after you attack him, he will just take your damage subtract for the damage that the ice barrier absorbs (or in this case, the barrier absorbs: 252 damage). But the damage that you attack him will weaken the absorb shield with the same damage and when you deals enough 252 damage, the shield will expired. Plus, because he's a knight pig so he also have Ironclad, ignores damage less than 88 (or in the current version, makes attacks less than 88 deal only half the damage).
Difficulty
4. Medium
See Difficulty System for more informations.
Pigs

Ice Knight x2

1007
---
Winter is Coming - 45% chance to immediately remove helpful effects from target. Deals 81 damage.

Frozen Armor - Target is protected by an ice barrier, that absorbs 252 damage. Lasts for 5 turns.
Ironclad - Passive: Ignores damage less than 88.
Strategy
Tip: When the birds' healths are completely full, you should attack with Matilda because she'll still fill the Rage Chili 5% more.
Choose Matilda in Druid, Bomb in Pirate and The Blues and Tricksters. Heal with Matilda if the birds' healths are not full and if they're full, attack with them. Then attack with the others. Remember when you're attacking the one with the Ice Knight's ice barrier(Frozen Armor), attack with The Blues first so they can dispel. Use the Rage Chili on Matilda when it is full. Repeat this over until you win or either lose.
In Summary
The Ice Knight's ice barrier can absorb the damage for him, and he is the Ironclad type, making him even more dangerous!
Walkthroughs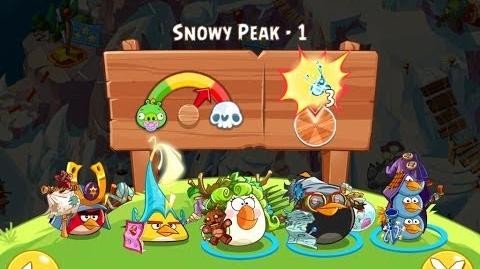 Community content is available under
CC-BY-SA
unless otherwise noted.