Easter 2012
They forgot Easter 2012! Pinga 03:40, April 10, 2012 (UTC)
New Season
No one forgot anything. AMslimfordy 04:09, April 10, 2012 (UTC)
Does anyone know when they are going to add a new season?
205.197.210.188 20:33, May 6, 2012 (UTC)jdeg
Not yet. Brendan
Mid-Autumn Festival 2012
68.44.157.172 01:29, August 3, 2012 (UTC) Do not remove the Mid-Autumn Festival 2012 or you are blocked for 11 days!
1) You cannot block anyone nor have any say in who is going to be blocked.
68.44.157.172
11:15, August 3, 2012 (UTC) Anyone that the Mid-Autumn Festival 2012 is coming soon!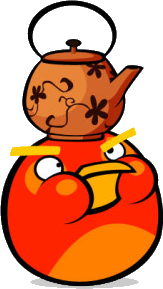 Blue Bird (talk) 18:17, August 4, 2012 (UTC) Moon Pigs is the thirteenth season coming September 2012. You can say "Yes!" when the episode is come out this September.

Back to school is the thirteenth episode and mid-autumn festival does not exist
You can see that this disscusion was made nearly a year ago, so it does not need to be added on to it. The Boomerang 22:10, February 25, 2013 (UTC)Boomerang
Community content is available under
CC-BY-SA
unless otherwise noted.