|- ! style="text-align:center; color:{{{txtcolor}}};"|Previous ! style="text-align:center; color:{{{txtcolor}}};"|Next
|- | style="text-align:center; color:{{{txtcolor}}};"| Tusk 'til Dawn | style="text-align:center; color:{{{txtcolor}}};"| N/A
|}
The Road to El Porkado is a sixth episode of Bad Piggies.
Story
King Pigs is angry, 'cause there's a vase lefting.
Freckles found a map that leads to El Porkado.
Freckles seems brave to face the road to El Porkado.
Freckles goes in his adventury, later he enters a door and discovers a big golden statue!
Trivia
There are first levels, where an item is unusually, and where are decatchers on normal levels
This is a very adventure episode
The episode is based in the legendary city of Manoa, main city of El Dorado
Gallery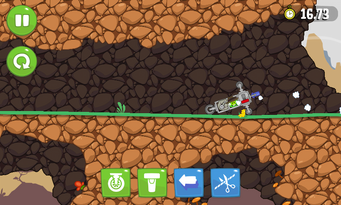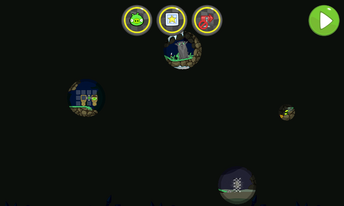 Community content is available under
CC-BY-SA
unless otherwise noted.