The Road to El Porkado is a sixth episode of Bad Piggies.
Story
King Pig is angry because there's a vase lefting.
Freckles found a map that leads to El Porkado.
Freckles seems brave to face the road to El Porkado.
Freckles goes ahead in this adventure, later he enters a door and discovers a big golden statue! He found El Porkado.
Freckles brought the Golden Statue home.
Trivia
There are first levels, where an item is unusually, and where are decatchers on normal levels
This is a very adventure episode
The episode is based in the legendary city of Manoa, main city of El Dorado
In the first set of levels Freckles is going to El Porkado, level 1 to 4 he is a beach. 5 to 8 he's in a dark cave. 9 to 12 he's in the mountains (you can see the entrance of El Porkado in level 12). In the second set Freckles is in El Porkado. In the third he's going back home.
Gallery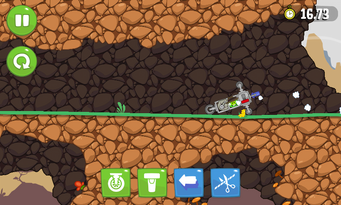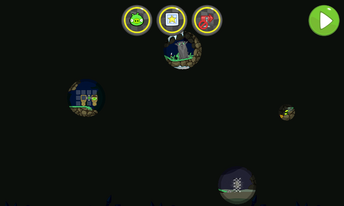 Community content is available under
CC-BY-SA
unless otherwise noted.