GameBoo Advance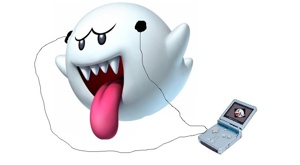 Real Name:ΓΓΓΓΓΓΓΓ...
Age:What's the question again?
Favorite Character's:Orange Bird,Black Bird,Brother Bird,King Pig,Fat Pig,R2D2 Egg,Mighty Eagle
Least Favorite Character's:None that I can think of
Friend's:None so far
Favorite AB Game:So hard to choose!
Worse AB Game:None
Favorite AB Levels:Utopia,Birdday Party,Haunted Hogs,Abra-Ca-Bacon,Hoth,Red Planet,Market Mayhem,Beach Volley,Flight in the Night
Welcome
I know my user page is not that fancy, but that will change in the near future. I've played Angry Birds for a long time and I would say that I'm a fan. Angry Birds are one of my favorite gaming series and yet I decide to join this wiki now.
If you join in Mario Wiki, I'm Peteyking64.
---
Signature
AB Games I Own
Note:All are for IOS
---
Mighty Eagle Unlocked=*
Payed for extra content=**
---
Bird Signatures
---
AB Plush I Own

More To Come On This User Page!
Community content is available under
CC-BY-SA
unless otherwise noted.