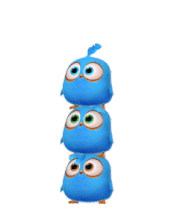 Wear your seatbelt.
My favorite pages
Hobbies
My hobbies include drawing, designing, daydreaming, reading, playing video games, and golfing.
Wikis I am on
AB Wiki
AB Fandom Wiki
Merchandise I own
Angry Birds Transformers Comics (Complete Set)
Angry Birds "Knock on Wood" game
Angry Birds "On Thin Ice" game
Angry Birds UNO card game
Angry Birds GO! Pirate Pig Attack game
Angry Birds Space game
Minion Pig Keychain
Plushes
Classic Design
Red (5 inch)
One of Blues (8 inch)
Chuck (5 inch)
Two Minion Pigs (5 inch)
King Pig Plush (5 inch)
Stella (Toons Design) [5 inch]
Movie Design
Red (5 inch)
One of the Blues (5 inch)
Bomb (5 inch)
Accomplishments
Finished Pages
Naboo Invasion B1-8 (Angry Birds Star Wars II)
Added to Dr. Pig article
Added updates for Angry Birds 2/ Version History As of January 3, 2018
Edits
50 edits - 1/29/2018
75 edits - (TBA)
100 edits - (TBA)
Work in Process
Ground Hog Day Levels 1-18 to 1-36
Some Information
Community content is available under
CC-BY-SA
unless otherwise noted.