Template:Infobox character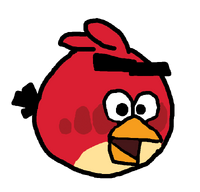 I know what you're thinking, this userpage is awesome!
Hello there! Welcome to my userpage. I have been a huge Angry Birds fan since 2012, and have several plushies and figurines. If you would like to contact me, do not hesitate to do it here!
My favorite pages
My Template Collection
Template:UserBigBrotherBird Template:AngryBirdsStarWarsII Template:AngryBirdsToons
Community content is available under
CC-BY-SA
unless otherwise noted.