I apologize I wasn't really online on here, I've been doing with my personal schedule and other stuff going-on. I'm still playing Epic and Fight, I'll be updating them but first I need to finish few things on my To-Do List.
Speaking of AB Fight, I sent the email request to Rovio if they still continue with that game, they said they couldn't share update schedules or plans at the moment. Idk if Fight is completely finish or still on-going, since there's nothing new about new islands or Dr. Pig lab levels for 8-9 months. We'll see if there's any new information for AB Fight.
So yeah, uh I'll be more active on AB Wiki next month (I have Spring Break next month, whoo~). :D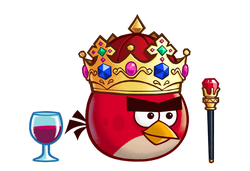 ~ AquaChoco1997
Community content is available under
CC-BY-SA
unless otherwise noted.