Template:SpaceLeveltabs Template:Theme Infobox Utopia 4-4 is the fourth level of Utopia.
Difficulty
It's extremely hard to clear all pigs with one bird, which is the key to 3 stars.
For difficulty in the infobox, please discuss at the talk page.
Strategy
Send the Blue bird toward the top-left bumper, splitting relatively close to it. The goal is to clear at least the left and top structures via the TNT and popcorn kernels. With a little luck, you can reach the kernels near the right structure with debris, but use the Lazer bird otherwise.
Video Walkthough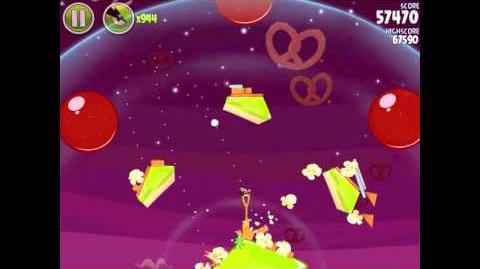 Community content is available under
CC-BY-SA
unless otherwise noted.